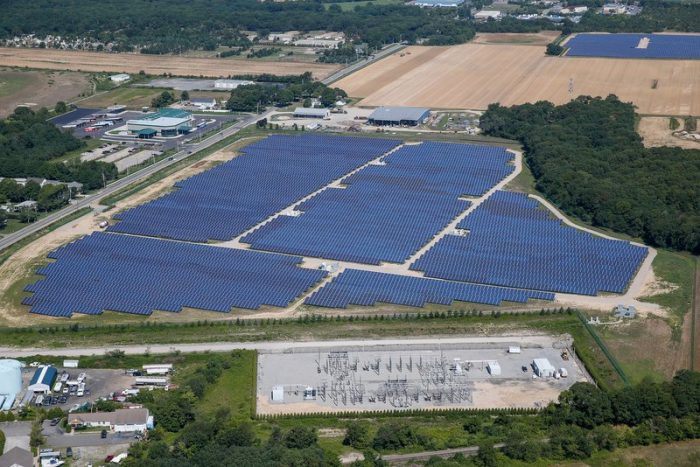 By Greg Shambo, VP of business development, Borrego O&M
As the world transitions to renewable energy sources, solar power has emerged as the most popular option due to its eco-friendliness and cost-effectiveness. However, the maintenance and upkeep of solar installations is a challenging task. Fortunately, emerging technologies such as aerial inspection employing manned aircraft, drones equipped with aerial thermography, and RGB photography have revolutionized solar operations and maintenance (O&M).
Aerial drone-based thermal inspection uses infrared imaging to detect temperature variations in solar PV modules, cables and other system components. The use of drones in solar O&M has risen dramatically over the past several years, going from a cool novelty technology to an essential part of the toolkit. This article will explore several O&M challenge areas where leveraging innovative technologies can improve efficiency, reduce downtime, increase safety, and minimize maintenance costs.
Managing risk and worker safety
Managing risk and worker safety are critical aspects of solar O&M. Drones can help with both challenges by providing remote access to solar PV systems and reducing the need for O&M personnel to work in hazardous conditions.
Drones capture high-resolution thermographic and RGB images and videos of solar PV systems, allowing O&M personnel to identify potential hazards, such as damage to system components, loose connections, or malfunctioning equipment. This information can be used to develop more effective risk management strategies and ensure worker safety.
Solar inspections can be dangerous for workers, since they often must climb onto roofs or traverse uneven or rocky terrain. By providing remote access to solar PV systems, drones reduce the need for O&M personnel to work at elevated heights and potentially be exposed to electrocution or arc-flash shocks.
The daily tasks of solar O&M are also physically demanding, requiring personnel to lift heavy equipment, climb ladders, and work in harsh weather conditions. Drones perform inspections and eliminate the manual labor required for these tasks, lessening the risk of injury and reducing insurance premiums. By identifying potential system issues early, drones can help minimize downtime while decreasing the need for O&M personnel to work in these types of environments. Experience has shown that sites using drones have largely eliminated hazardous man-hours.
Data logging and report generation
Data logging and report generation are requirements for most solar project sites. They help O&M personnel monitor the performance of solar PV systems and identify issues before they escalate into larger problems. Drones can play a crucial role with these tasks, providing high-quality data and analytics used to optimize solar PV system performance.
The high-resolution imagery of solar PV systems captured by drones provide technicians with accurate and detailed data on the condition of system components. Once reviewed, this data can be compiled into historical records of the site for future reference.
Automating the process of data collection for solar PV systems using drones also offers a notable advantage. A variety of mission planning software applications can be used to program autonomous flights, eliminating the need for manual inspections that are often laborious and time-consuming. As a result, the risk of errors due to human intervention are reduced, and the data is collected accurately and consistently.
The data captured by these flights is also used to effortlessly generate reports, providing O&M personnel with real-time data and analytics used for promptly dispatching crews to problem areas. Using this intelligence, O&M contractors are able to identify trends and patterns, provide solar clients more value, and make more informed decisions.
By automating the data logging and report generation process, drones can help O&M personnel save time and resources. In addition, this allows O&M personnel to focus on more critical tasks, such as identifying and correcting potential issues with the solar PV system.
Performing systemwide assessments
A Pilot in Command (PIC) using specialized flight software automates drone flights over an entire solar farm, eliminating the need for manual flights and reducing the possibility of human error. During these automated missions, the drone flies parallel with the solar rows in a back-and-forth pattern, often taking photos every 1-2 seconds with sufficient overlap for quality assurance. By pre-programming a drone with a flight path and local reference points, a single technician is able to conduct a sitewide assessment of a solar plant.
Once the flight concludes, the data is then imported to be analyzed, cross-checked with known latitude-longitude points, and used to create a map overlay of the site. These advantages result in a significant improvement in the efficiency and safety of site inspections compared to the approaches used previously, which often did not cover the entire system.
Skilled labor shortages and increasing costs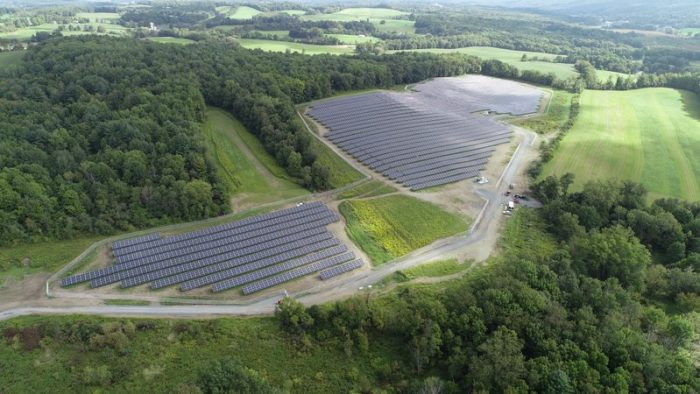 Skilled labor shortages and increasing costs are significant challenges facing the solar O&M industry. Drones can play a crucial role in addressing both challenges, providing a cost-effective and efficient way to manage solar PV systems. One study showed technicians spent 10 hours per MW inspecting solar modules manually, yet drones did the same job in 15-18 minutes per MW.
Switching from manual to piloted drone inspections reduced time spent per inspection by 97%. The shift from manual to drone inspections can represent over $1,000 per MW per year in labor cost savings.
To address these issues, O&M companies have several options:
Find more ways to integrate data systems. Facilities managers need to lean into data analytics that are both predictive and prescriptive in the maintenance cycles. Data provided by drones through digital twins or inspections help reduce the need for skilled labor on the ground.
Regularly audit facility equipment and components. It's important to create a system that allows your team to actively track the condition, age, and performance level of every piece of equipment that's critical to your facility. This system acts like a data feed that augments your predictive maintenance intelligence, keeping your team ready for what's likely next on the repairs or replacement front.
Create and follow preventive maintenance checklists. By automating preventive maintenance, downtime and costs can be reduced. Inspections performed by drones on a regular schedule and do not require teams of engineers and other skilled labor.
Drones have the potential to minimize expenses by eliminating the requirement for several skilled labor positions. Moreover, they are significantly more effective in conducting maintenance inspections and gathering data. Consequently, any action an O&M manager can take in these areas will lead to more cost savings for the company.
Adapting to changing technology
Another technology that has impacted the O&M solar industry is remote monitoring systems. With the advent of cloud computing and the future capabilities of an extremely fast 5G continuously connected network, O&M managers can remotely monitor the performance of solar facilities. These systems track critical performance parameters, such as energy output, temperature and humidity, in real-time, allowing for prompt action in case of deviations.
Drones provide access to set up these systems through advanced mapping, analysis and data collection. Think of drones as autonomous data-gathering machines that function as a part or a node in a broader network that's gathering data and is interconnected with cloud computing.
Artificial intelligence (AI) and machine learning (ML) have also made significant inroads in the O&M solar industry. With AI and ML, O&M managers predict and prevent failures by analyzing large amounts of data collected by drones. These technologies also optimize the performance of solar facilities by analyzing weather patterns and adjusting the solar panels' positioning.
Getting Started: Embracing innovation in solar O&M
The success of solar power is contingent not only on the excellence of the technology but also on the perception and endorsement of it by solar industry experts. O&M managers must embrace new technologies and tools to enhance their services continually. With the rapid advancements in technology, O&M businesses have access to drones, remote monitoring systems, AI and ML, which have revolutionized solar asset management.
As the demand for and deployment of solar accelerates, we must remain agile to ensure that existing and future photovoltaic assets deliver optimal performance and contribute to our worldwide goals of decarbonization and transitioning to clean energy.
---
Greg Shambo is a seasoned professional with more than a decade of experience in the renewable energy industry. In 2018, Greg joined Borrego as the VP of Business Development for their O&M business, bringing extensive industry knowledge and leadership skills to the team. As part of his role, Greg works closely with customers, partners, and internal staff to expand Borrego O&M's footprint into larger-scale solar and storage projects.
post_content ); ? –>
Listen to more in-depth conversations on Solar Builder's YouTube channel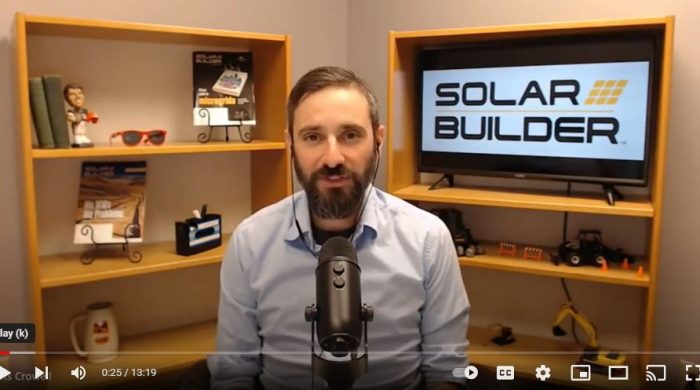 Our most popular series include:
Power Forward! | A collaboration with BayWa r.e. to discuss higher level industry topics.
The Pitch | Discussions with solar manufacturers about their new technology and ideas.
Tags:
Borrego Solar
,
utility-scale
This article was originally published by
Solarbuildermag.com
.
Read the original article here
.