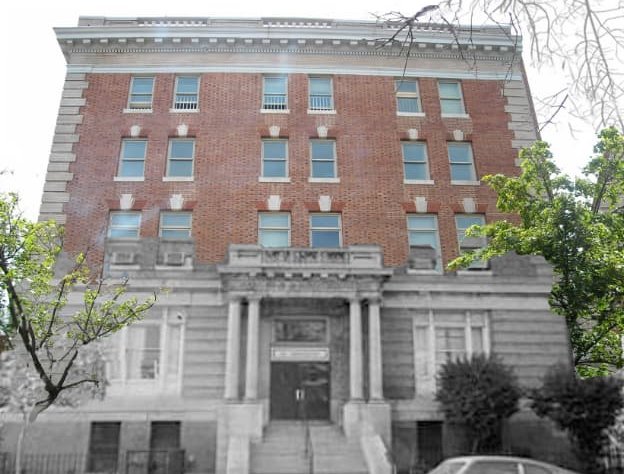 The Thurgood Marshall Center stands tall in the heart of a once segregated Washington, DC as a National Historic Landmark. As the first Black YMCA in the United States, and now the home of Thurgood Marshall Center Trust (TMCT), the next 20 years will be powered by a rooftop solar installation. New Columbia Solar is supplying the clean energy, financial benefits and rooftop repairs through the new installation.
The 70-kW system will defray most of the utility costs for the building, allowing the TMCT to redirect more than $10,000 in annual savings back into its operations and activities as a community pillar. The storied building will also benefit from a roof repair paid for by New Columbia Solar. Following a year of pandemic-related financial challenges, New Columbia Solar and TMCT consider this opportunity as one creative tactic to curb financial burdens related to the pandemic.
Thomasina W. Yearwood, President and CEO of TMCT, is determined to keep the doors open to the young artisans, scientists, and dreamers in the District's most disenfranchised communities to keep the building's legacy alive.
"The Honorable Justice authored parts of Brown vs. the Board of Education between these walls; Langston Hughes slept under this roof; and countless well-known African Americans, including Duke Ellington, Pearl Bailey, and Dr. Charles Drew, neighbored this Center. The installation of solar energy on this historic rooftop symbolizes our commitment to innovation, and moreover, to the investment into every solution that will empower our community," Yearwood said.
The visionary leaders in Washington, DC, who established one of the most progressive renewable energy markets in the country, are the unseen facilitators behind this solar project.
"New Columbia Solar is able to provide the benefits of solar energy to the Thurgood Marshall Center, including a brand-new roof, as a direct result of The Clean Energy Omnibus Amendment Act of 2018. Especially on earth day we continue to commend and applaud the Mayor and Councilmembers in enabling access to solar energy for all DC residents, business and nonprofits through their fervent leadership in clean energy," said Mike Healy, CEO of New Columbia Solar. "We're delighted to support President Yearwood's pursuit of clean power generation for such a central and historic building and grateful to Warner Sessions who ensured this project was undertaken by a DC company committed to hiring residents across our city. This project is an exemplar of a DC business, a DC nonprofit, and DC policymakers aligning to benefit the broader community."
"One of the most rewarding aspects of working for New Columbia Solar is working with a team of dedicated professionals to bring change to our neighbors across the District," added Stephen Pineau, Business Development Manager at New Columbia Solar. "I am tremendously proud of this opportunity to support such an important symbol for our city."
This article was originally published by Solarbuildermag.com. Read the original article here.