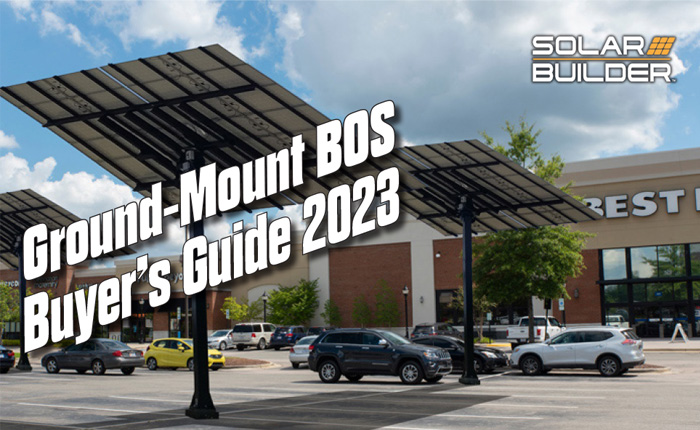 There is a solar structure and electrical system for every space you encounter. From Midwestern mall parking lots to Northeastern landfills to vast rocky desert landscapes — and all of those solutions are listed in this 2023 Ground-Mount Solar BOS Buyer's Guide.
For this year's Ground-Mount BOS Buyer's Guide, we reached out to suppliers of both structural balance of systems (sBOS) and electrical balance of systems (eBOS) for this all-in-one product showcase. Some trends to note:
Terrain following trackers. This is not a new phenomenon, but it is one to pay more attention to. This year we asked each racking and tracking company to provide slope tolerances and posts per row. Some systems have made incremental improvements, while one or two others have debuted a totally new design to handle seemingly any undulations.
Elevation. Pole mounted / elevated dual-axis trackers fell out of favor at one time, but 1) system reliability has improved and 2) various site constraints make their value proposition compelling. Why construct a carport when a few sun-following trackers might be a better fit? Agrivoltaic applications are also intriguing here.
Above ground cable management. There are more options available in this category than ever before as more and more EPCs and IPPs realize the benefits of this design strategy.
More utility-scale players. Array Technologies and Nextracker are by far the top two brands in terms of tracker market share*, but many mounting manufacturers have developed and proven their system reliability in C&I and community-scale projects and are now serving utility-scale size projects — and can often do so with shorter lead times.
NOTE: Click on on any product listed under each manufacturer in order to expand the section and see what it looks like, check out the specs, understand how to install it and learn a few other key features of the design.
* Nextracker did not respond to our call for submissions. For Array, check out RPCS. If your company is missing, email our editors for inclusion.
Featured system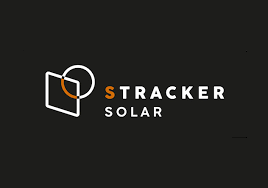 Specialty: Headquartered in Ashland, Oregon, Stracker Solar has been manufacturing, selling and installing its state-of-the-art elevated dual-axis solar trackers since 2017. The pole-mounted Strackers are robust and elegant solar power systems specifically designed for maximizing distributed generation in urban environments. These giant mechanical sunflowers offer compatibility with a broad range of project sites by allowing full use of the ground below and generate up to 70% more solar energy than conventional fixed PV systems of the same size. They are patent-pending and UL 3703 listed.
What's new in 2023? Based on the success and the outstanding performance of Stracker installations across a variety of climates and terrains in northern California and southern Oregon, Stracker Solar has embarked on a national expansion initiative. The company has been contracting Regional Fabrication Facilities and EPC Distributor Partners across the country for the national roll-out of its elevated dual-axis solar trackers.
Row length range: Single pole-mounted design with 4 panels in a row in landscape orientation, 7 rows, (28 total)
Slope tolerances: Mounts in any terrain condition. However, for allowing full tracking range, 45 degrees is the maximum recommended slope. Above that, tracking range needs to be customized to avoid array hitting the slope.
Certifications: UL 3703, Load-tested wind rating of 120 mph
Installation: The small 24-in. footprint of Strackers with a single pole enables easy installation across a wide variety of urban and rural environments, including hilly and difficult terrain. Foundation typically consists of 30-in. diameter reinforced piers. The 20-ft tall pole of the structure is tied to the foundation with four anchor bolts, making for easy relocation if ever needed.
The heart of the Stracker tracking system is a proprietary Drive-core (consisting of slew-drive actuators, electric motors, and control electronics), which is mounted at the top of the pole using a steel assembly and a structural bolting system. Then the array with the panels is lifted and secured atop the Drive-core.
Unique software capabilities: The control system incorporates a sophisticated, proprietary, GPS-based algorithm to track the precise location of the sun in the sky and adjusts the solar panel direction utilizing the Drive-core's dual-axis movement capability. The enterprise-quality control system utilizes internal proximity sensors to assure the highest-quality algorithm solar tracking commercially available. It provides monitoring and automated procedures to protect against extreme weather events including high wind loads of up to 120 mph.
Advantages:
Strackers provide maximum solar energy production with the smallest mounting footprint.
They allow full use of the ground below with a 14-ft minimum clearance that easily accommodates semi-trailers, fire engines, buses and large farm equipment.
Designed specifically for dual-use solar sites: parking lots, agricultural and industrial operations, campuses, other open spaces.
Solar panels, electrical and mechanical equipment are lifted 14 to 35 ft above the ground, so there's no need for fencing.
Generates 50-70% more solar power than conventional fixed PV systems of the same size.
Built in the U.S. of American-made steel.
strackersolar.com | Sales inquiries | The Pitch
---
Trackers and Turnkey Providers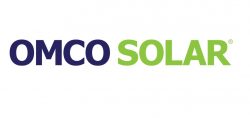 Specialty: OMCO has four manufacturing facilities –in Arizona, Alabama, Indiana and Ohio – and can offer highly competitive pricing and the shortest lead times in the industry.
Total MWs installed in U.S. by year-end 2022: 10.5 GW
What's new in 2023? In March 2023, OMCO Solar celebrated the milestone of having shipped 10.5 GW of its premier solar mounting structures, comprised of 8 GW of contract manufacturing solutions and 2.5 GW of OMCO Solar–designed products. Earlier in 2022, OMCO Solar announced a $5 million solar manufacturing investment, both in the Pierceton, Indiana, and Phoenix, Arizona, plants, bringing the total investment in equipment and tooling to $75 million. The company continues to maintain a world class, reliable domestic supply chain, as well as the shortest lead times in the industry, thanks to its four strategically located U.S. manufacturing plants.
Turnkey services
On-site pile testing: This includes a third-party stamped report that can be used for foundation design, which is a cost-effective alternative to geotechnical reports.
Precision Engineered — Engineering Design & Site Optimization. Can optimize a project design and customizable solutions to maximize the benefits of OMCO products.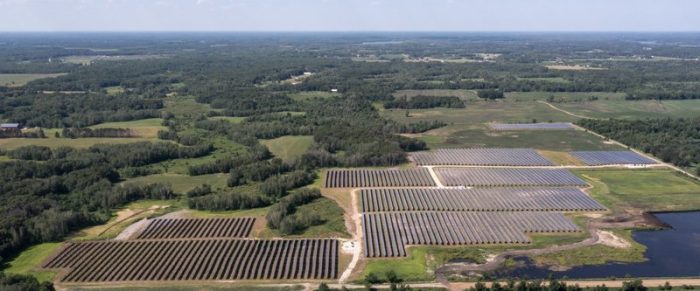 Number of pieces: Typically 11 components plus hardware
Posts per row: As few as 11 posts per 120-module length tracker
Row lengths: Row lengths can vary up to 120 framed silicon modules per row (up to 122 meters long)
Slope tolerances: North-South Slope = ± 15%, East-West Slope = ± 20%
Certifications: UL3703, ASCE7-10; Motor, Drive, and Tracker Controller are IEC IP65
Design: The OMCO Origin 1P (1-in-Portrait) Trackers are primarily constructed of galvanized steel and cast aluminum. Bearings include a wear surface composed of a unique long-life, low-friction, self-lubricating acetal blend. A balanced design allows for more accurate targeting and reduced energy consumption. Some subassemblies are factory preassembled and shipped as single units for labor, time and cost savings. The unique bearing adjusts to accommodate post misalignment. The module mount system is a fast, simple clamp, which fastens from below — no need for ladders or leaning — which provides an electrical bond without additional fasteners. Foundation options includes OMCO-produced driven C posts (preferred) and driven I or W posts, and ground screw foundations.
Advantages: OMCO Solar's Universal Module Mount rapidly and easily secures modules to the OMCO Origin 1P Tracker with just 2 bolts per module. Bolts can be tightened from below, so ladders are not needed, and installation is fast and safe. The module mount universal design can handle frames from 25 mm to 50 mm high. Brackets can be put on the torque tube at any spacing, accommodating modules up to 1.3 meters (51 inches) wide. Together, these capabilities allow the OMCO Origin 1P Tracker to utilize standard production parts to mount all common framed bifacial, crystalline silicon modules, along with First Solar's Series 6 modules, eliminating the need for custom orders and the associated project delays. Fastening from below allows for a fast, safe installation with no leaning or ladders needed.
Domestic Content: OMCO makes all structural components with domestic steel and is well positioned for IRA ITC benefits.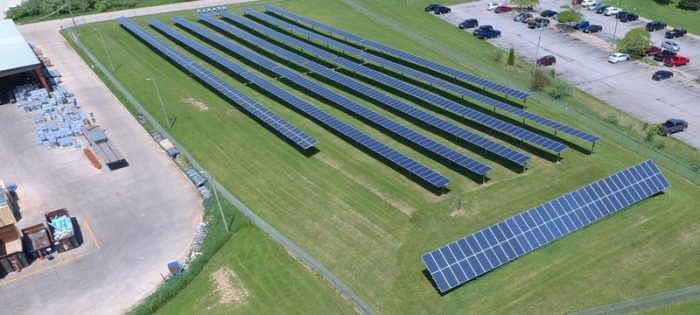 Posts per row: Dependent on soil conditions, type of posts and row length — average is 11 to 13 per row.
Row lengths: While 96 modules per row is most common, OMCO Solar can customize to accommodate up to 112. Unique bearing technology allows long straight rows — 4 strings when others can only mount 3 — fewer motors and controllers per MW.
Slope Tolerances: Up to 15% for a North-South Slope
Design: OMCO Origin 2L (2-in-Landscape) Bifacial Trackers are primarily constructed of galvanized steel and cast aluminum. Bearings include a wear surface composed of a unique long-life, low-friction, self-lubricating acetal blend. A balanced design allows for more accurate targeting and reduced energy consumption. Some subassemblies are factory preassembled and shipped as single units for labor, time and cost savings. The unique bearing adjusts to accommodate post misalignment. OMCO Origin 2L Bifacial Trackers are open on the back — no torque tube blocking the cells — for highest energy production. The height of the tracker is low — like 1-in-portrait trackers — to minimize installation labor. Foundation options include OMCO-produced driven C posts (preferred) and driven I or W posts, and ground screw foundations.
Advantages:
• Factory Preassembled: Some subassemblies are supplied as single, preassembled units for installation labor savings.
• Balanced Design: Axis of rotation at the center of mass of the table — improves targeting accuracy, increases energy production and minimizes energy consumption.
• Long Wear Life: Bearings tested to more than 40 years equivalent life.
• 7 Dimensions of Adjustment: Bearings adjust to accommodate post misalignment, avoiding project delays.
• Over 20% Higher Back Side Production: The open back allows uniform backside irradiance, which is critical for long cell and module life.
• Shortest Lead Times: Partners benefit from expedited delivery due to OMCO Solar's four strategically located U.S. manufacturing plants. Lead times are typically 8 to 12 weeks.
Domestic Content: OMCO makes all structural components with domestic steel and is well positioned for IRA ITC benefits.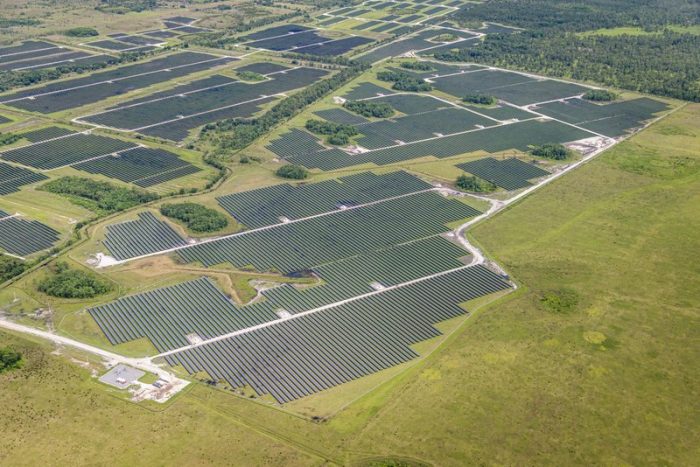 Number of pieces: 8 Typical Components + Hardware
Certifications: ISO 9001:2015 Standard, UL 2703 Ed. 1, CPP Wind Tunnel-Tested, NEC Compliant
Terrain Articulation: Accommodates up to a 20% grade change
Installation:
For a pile-driven foundation, posts are driven into the ground.
Pre-assembled tilt bracket assemblies are bolted onto the piles.
Lateral beams are then connected by fasteners to the tilt assemblies.
Modules are secured with fasteners directly onto the beams to provide a secure bond.
Advantages: Pre-Assembled tilt assembly optimizes packaging & shipping, reduces on-site labor requirements, accelerates total build time, and eliminates loose hardware along with third party grounding devices. This in turn accelerates the assembly process. All structural components are manufactured in OMCO Solar's four U.S. manufacturing plant facilities. With the company's factory-direct model and domestically sourced supply chain, OMCO Solar consistently delivers quality solar mounting solutions with the shortest lead times in the industry.
www.omcosolar.com | Sales: info@omcosolar.com
---

Specialty: Nevados is the premier solar tracker company for PV power plants built on sloped and rolling terrain. We offer innovative all-terrain trackers paired with a comprehensive software suite in an integrated technology platform that optimizes solar performance, improves plant reliability and respects the natural landscape.
What's new in 2023? Headquartered in San Francisco and backed by institutional capital, Nevados is transforming utility-scale PV deployment with our tracking solutions and partnership approach. Our mission is to pioneer sustainable solar solutions to preserve the earth for today and for tomorrow.
The Nevados All Terrain Tracker is the most capable tracker on the market when it comes to handling any terrain. The tracker can accommodate up to 26% slope change at every single foundation and up to 37% max N-S and E-W slope.
The tracker will not be the limiting factor at any site.
Row length range: 1, 2 and 3 strings with Large Format Modules and 16 strings for First Solar S6+
Slope tolerances:
Up to 26% (~15 degrees) at every single foundation
37% (~20 degrees) max slope N-S and E-W
Certifications: UL 2703, UL 3703
Installation: The Nevados All Terrain Tracker has very few steps for assembly and doesn't require any specialized tools or jigs and fixtures. The bearing comes fully assembled from the factory and is installed on each foundation in the field. The torque tubes are dropped into either side of the bearing and the system self-aligns. The modules snap-fit into place and self-align as well. The bearings have unique integrated friction dampers so the system doesn't require any external dampers to handle any wind speed. The Nevados tracker maintains constant foundation reveal heights; reducing material, reducing need for on-site staging, and simplifying installation.
Unique software capabilities: The proprietary Nevados TRACE software computes optimal row by row tilt schedules on any terrain to avoid any row to row shading. This software also enables energy modeling in PVSyst on any topography with novel row by row tilt schedules which ensures the right revenue model is financed before construction.
Advantages:
The Nevados All Terrain Tracker is the most capable tracker on the market for variable terrain.
Based in CA the experienced team is accessible and our focus is on building long term mutually beneficial partnerships.
Proprietary software and controls enable optimal energy production.
---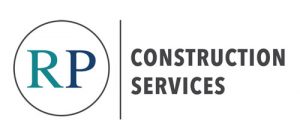 Specialty: Projects of all sizes, 20-100 MW sweet spot. RP Construction Services, Inc. (RPCS) is the nation's leading contractor and Array Technologies single-axis tracker expert.
Total MWs installed by year-end 2022: 1,296 MW
What's new in 2023? RPCS has invested a lot of resources in material warehousing and expanded its tracker kitting capability. With a new 180,000-square-foot distribution and logistics facility in Louisville, Kentucky, RPCS can increase its pallet space and kitting capacity, as well as enhance the company's ability to strategically store material by its classification. RPCS stocks all the key components and ensures that they are not only ready when needed, but also packaged and delivered to the site in a way that speeds up the installation of the trackers. The Louisville area's proximity to ports and suppliers will also offer advantageous lane rates to allow for improved shipping costs and coverage ratios.
Turnkey services: Design, structural engineering, procurement/supply, mechanical installation, and specialty services to EPCs, developers, and municipal utilities.
Number of pieces: 30 individual part types per row
Posts per row: Up to 26 (varies based on design criteria)
Row lengths: 100+ module row lengths, up to 126 meters long (varies based on module size and weight)
Slope tolerances: 15 degrees N/S; 37 degrees E/W
Certifications: UL 2703, 3703 and IEC 62817
Design: The Array tracker can be custom designed, supplied, and installed by RPCS, Array's trusted partner and leading Array tracker installer. RPCS is dedicated to offering customers the best overall experience, with a team of over 300 tracker experts to offer support. Linked rows are powered by an AC motor, an articulating driveline, and a rotating gear drive. Up to 32 rows can be controlled by just one motor.
Advantages: The DuraTrack boasts up to 25% energy gain over fixed-tilt systems and has an unparalleled track record of high uptime (99.996%), 7% lower LCOE, and 31% lower lifetime O&M with zero scheduled maintenance. The Array tracker utilizes the fewest motors per MW, with 167 times fewer components, and is the most adaptable tracker in terms of terrain, with low grading and the ability to be readily deployed on the most challenging parcels. In addition, the tracker is designed to mitigate high wind loads, snow loads, and inclement weather like hail.
---

Specialty: Solar FlexRack, a division of Northern States Metals, is an integrated solar company that offers reliable and time-tested custom-designed, fixed tilt ground mount and single-axis solar tracking systems in the commercial and utility-scale solar mounting industries.
What's new in 2023? As landfill solar becomes an even higher priority thanks to the Inflation Reduction Act incentives, Solar FlexRack will be debuting a ballasted solar tracker designed specifically for landfill sites.
Turnkey services: Solar FlexRack also offers full spectrum engineering support, including electrical, mechanical, structural, geotechnical & process, to enable your project to be completed efficiently and cost effectively.
MWs installed by year end 2022: Over 3 GW
---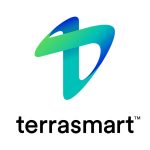 Total MWs installed in U.S. by year-end 2022: 20 GW
What's new in 2023? Terrasmart continues its mission to provide smart solutions to its partners no matter the size or the terrain. The company continues to integrate products and solutions across the PV lifecycle to minimize risks and maximize returns.
Specialty: Utility-Scale ground mount (20 – 300 MW), single-axis tracker projects (20 – 150 MW), and foundation agnostic solutions
Turnkey services
Design & engineering: Geotechnical, structural, mechanical, electrical and civil engineers provide project-specific, value-engineered solutions.
Turnkey construction: Specializing in professional surveying, drilling, screw, racking and panel installation.
Surveying: Site topology and 3D mapping is available via High Precision Aerial Site Mapping and Autonomous Precision Survey Rover (APSR).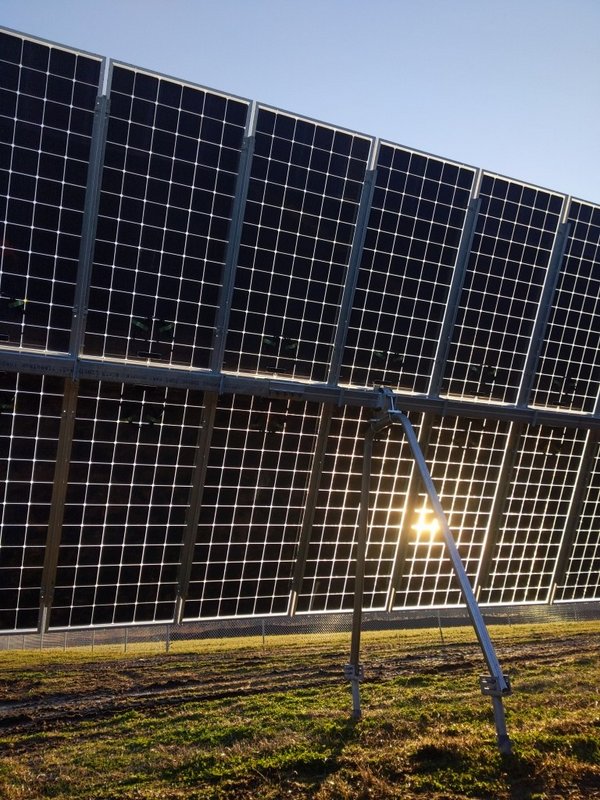 Number of pieces: 16
Posts per row: Average of 9 or more
Row lengths: Up to 94
Slope tolerances: Max Slope grade is 20% N/S and unlimited E/W
Certifications: UL 3703, UL 2703 & IEC 62817
Design: Built tough for increased strength, our durable mechanics ensure reliable performance. Adaptable for any project site from tough terrain, sloping topography, and harsh weather conditions. Our patent pending A-frame is compatible with driven piles and ground screws, giving us the flexibility to choose the right solution for your site. PeakYield™ technology and data-storing cloud can run predictive analytics to surface issues that were once buried, while machine learning tells us when a row isn't tracking on its normal path. The admin panel allows us to troubleshoot sites quickly and remotely maximizing energy yield and significantly reducing operating downtime. Our unique combination of experienced engineering and installation teams gives us invaluable insights to design and build smarter, keeping projects on time and on budget.
Advantages:
• Adaptable frame and foundation can accommodate frost susceptible soils, 20% N/S slopes, unlimited E/W slopes, and eliminate 100% refusal risk
• Durable a-frame, torque tube, gear box, and self-locking hardware increase strength and ensure reliable performance in extreme weather
• PeakYield™ control technology is an advanced performance monitoring and controls architecture that optimizes your tracker's performance, maximizing energy yield
• Real time data feeds the user-friendly dashboard so you can always know how your tracker is performing
• Remote access allows for quick and easy updates and troubleshooting without rolling a truck
Number of pieces: 7 Superstructure Beam Members (above the vertical leg)
Certifications: UL2703, Edition 1; CPP Wind Tunnel Tested
Installation: Our adjustable and durable frame features less hardware, integrated electrical bonding, and included wire management resulting in reduced labor hours. Installation times are shortened by up to 36% through simplified connections, agile parts, and seasoned field teams. Compatible with ground screws that will eliminate refusal risk, increase install efficiency, and make projects more predictable. With one of the most experienced field teams in the industry, we have priceless insights that allow us to overcome challenges and streamline processes to ensure projects are completed on time.
Advantages: With a slope tolerance of 36%, our racking can accommodate high slopes and undulating terrain. Landscape orientation is bifacial compatible to maximize potential backside power yield. Durable mechanics can tolerate wind speeds up to 170 mph and 100 PSF ground snow loads. Our seasoned field team prioritizes accuracy, safety, and efficiency. Foundation consultation from an unbiased partner, based on your unique project site. No matter the terrain or weather, we'll provide the right solution. Our versatile design enables numerous configurations allowing us to meet your unique needs and bring solar to more fields.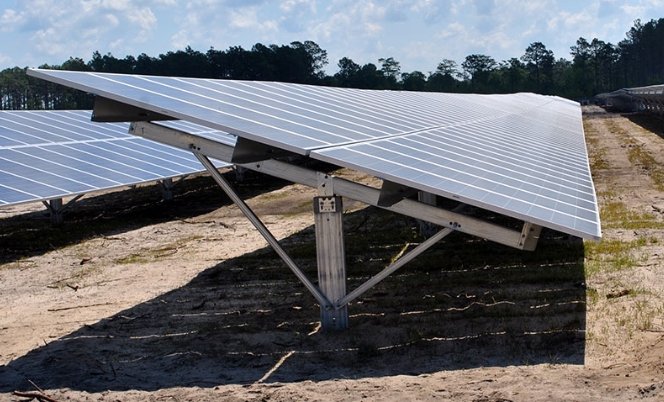 Number of pieces: 7 (1 foundation, 6 racking components & bracket assemblies)
Certifications: UL2703, Wind Tunnel Tested
Installation: Engineered with flexibility in mind, the design incorporates continuous rows to mitigate topographic changes and minimize the number of foundations required. The system can be altered to multiple foundation options, with the base option being driven piers. Proprietary electrical bonding is integrated into the racking system, as well as other solutions for wire management. Pre-assembled parts reduce the number of connections required to be made in the field, minimizing Installation time.
Advantages: The standard engineering of the system is designed to accommodate slopes up to 15%. With several GW deployed across all 50 states, the system is durable and robust enough to accommodate the heavy snow loads in the Northeast, along with the high wind speeds of Hawaii. Our team of professional designers, licensed engineers, and dedicated project management collaborates to ensure projects are delivered in an effective manner and able to operate efficiently. We design each system to site specific environments, helping our partners to maximize the return value on each opportunity.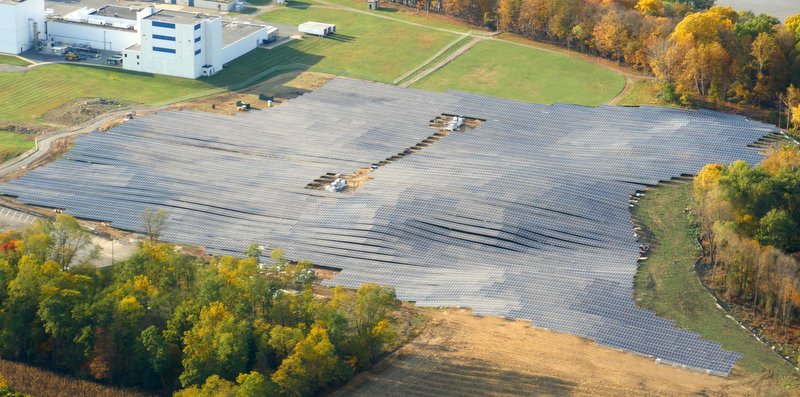 Number of pieces: 7 (2 foundations, 5 racking components & bracket assemblies)
Certifications: UL2703, Wind Tunnel Tested
Installation: Designed with a low tilt and clearance, the dual foundation design supports a higher number of PV modules per foundation than standard fixed-tilt systems. The low clearance makes for easier access to assemble components, all of which contain one bolt size. Components are shipped to site pre-assembled, requiring less hours for assembly in the field.
Advantages: For flat sites with low wind and snow loads, this system helps to maximize the PV output with a high ground coverage ratio (GCR). The low tilt and low clearance of the structure reduces row spacing, allowing for more PV modules to be deployed in a given area. The number of racking components is also reduced, reducing the installation time required to assemble the structure. A proprietary design in the components bonds the system, helping make wire management less intrusive.
Surface lot canopy, Garage canopy
Product description: Terrasmart offers a variety of canopy structures to accommodate any parking surface including longspan, inverted, perimeter and aisle structures. Our structures and foundations are engineered for environmental loading and any subsurface/soil conditions. Accessory options such as water management, snow guards, facia trim, and multiple coating options are available. A big part of our value is our ability to work with our customers on the conceptual design phase to ensure the best possible system is designed for each project and budget.
Construction process: Pre-construction design identifies risk up front for smooth project planning. Smart scheduling and through bolt connections result in less disruptions on site and faster installation time. We'll work with you to ensure installation is phased in the most efficient way possible.
Differentiator: Terrasmart provides a single source for design, engineering, manufacturing, and installation. With projects covering most of the U.S., we've completed projects from Massachusetts to Hawaii. Terrasmart has deployed over 270 MW of canopy systems ranging from 100 kW up to 14.8 MW. With over a decade of projects on the books, we have a long track record of delivering projects at every scale — on time and on budget.
AC & DC combiners, recombiners, disconnect enclosures, wire solutions
Material: Copper or aluminum
Installation: Our combiners are customizable so you can install faster in the field. Our prefabricated wire solutions allow for plug and play connection in the field requiring less labor and time on site.
Key feature: What sets us apart is our expertise and ability to design to specific project needs. We have completed projects ranging from 1 MW to 200+ MW. We can create custom solutions at any scale without sacrificing quality and timeliness. Strong product knowledge from the office to the shop floor allows for best-in-class lead times. Our 100,000-sq-ft facility in the U.S. enables us to scale our production based on demand. With 8.5 GW of solar deployed with Terrasmart's eBOS products, you can trust our team to deliver reliable, on-time products.
Brand specific racking/tracker partner integrations: Our combiner and wire solutions can support any racking in the industry. You will find efficiencies when pairing our eBOS products with the Terrasmart racking portfolio including GLIDE Agile, GLIDE Wave, GLIDE Fuse and TerraTrak.
www.terrasmart.com | info@terrasmart.com
---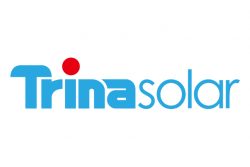 Specialty: Utility-scale
What's new in 2023? TrinaTracker announced the global launch of second generation of the Vanguard 2P tracker, equipped with its latest multi-motor control system. The 2P configuration and the fewer-pile design features will reduce BOS costs, especially for harsh soiling and scenarios with higher pile requirements.
---

Specialty: Utility-scale solar trackers
What's new in 2023? At RE+ 2023, FTC Solar debuted a one module in portrait (1P) Solar Tracker Solution called Pioneer. The Pioneer design will also allow for the use of ground screw mounting systems to overcome challenging sub-surface conditions.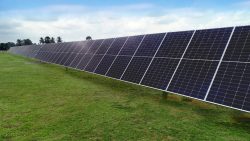 Slope tolerances: 17.5% north-south tracker row allowance
Installation: A proprietary fast-module hang technology and fewer overall fasteners save installation time. The Pioneer design also allows for the use of ground screw mounting systems to overcome challenging sub-surface conditions.
Advantages: Pioneer achieves a full 18%-36% pile count reduction per megawatt vs. the current industry-leading solutions by volume. Pioneer enables up to 5% greater energy output for the same site compared to the competition. The system accommodates wide format modules with no torque tube dimpling or through-bolts required to index the module to the tube. This allows for module changes and retrofits. In addition, Pioneer will operate independently from the grid during outages and is self-powered with a high-energy battery for up to 3-days overall backup, offering increased energy resilience.
Slope tolerances: 10 degree N/S slope tolerance
Installation: The Voyager+ allows for 7 posts per row (1 drive, 6 typical) with a typical embedment depth of 6 to 10 ft, which is 60% fewer posts than 1P designs. Together with 40% lower installation time than other 2P systems, this results in lower costs and fewer manhours.
Advantages: Voyager+, the next generation of its single-axis Voyager tracker, engineered to provide compatibility with new large-format solar modules now entering the marketplace. The large modules entering the market are built to incorporate larger solar cells. With these larger 182 mm and 210 mm cells, the modules can achieve power output exceeding 500 watts. Voyager+ supports these larger format modules and will be able to accommodate multiple module sizes from a variety of solar manufacturers.
---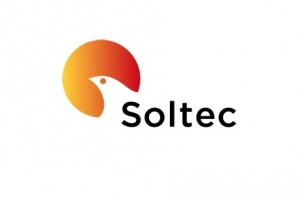 Specialty: 2P and 1P trackers.
What's new in 2023? Soltec has signed financing agreement worth 100 million euros ($108 million USD) with Incus Capital to fund its renewable asset management and exploitation business. Through this agreement, Soltec seeks to add value to and speed up the growth of Soltec Asset Management, its business division dedicated to the investment, exploitation and management of renewable energy assets, and guarantees the construction and operation of some of the projects in the project development portfolio, mainly in Europe (Spain, Italy) and Brazil.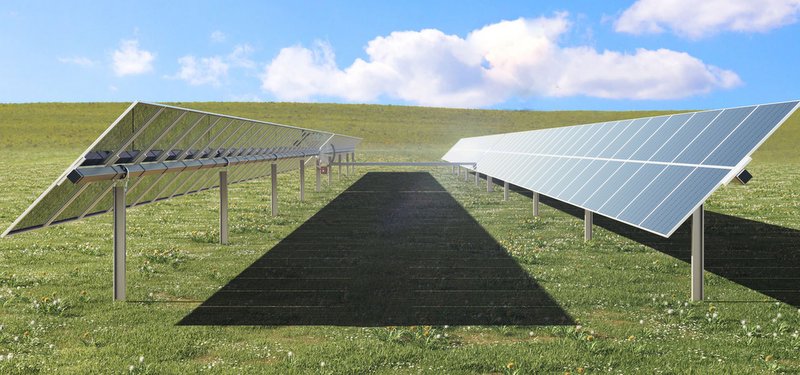 Posts per row: 9
Row lengths: up to 75 meters
Slope tolerances: Configurable (Nort-South: 7% or higher on demand / East-West: 5%)
Certifications: In process
Design: SFOne is the 1P tracker by Soltec. This tracker combines the mechanical simplicity with the extraordinary expertise of Soltec for more than 18 years. Specially designed for larger 72 and 78 cell modules, this tracker is self-powered thanks to its dedicated module, which results into a lower cost-operational power supply.
Advantages: This tracker has a configuration of 1P to reduce the operational cost of PV plants when installed in flat terrain. Thanks to this configuration, SFOne can reduce the cost-effectiveness of the plant and it is self-powered by its dedicated module.
Installation: Thanks to the slopes and roughness tolerances of the terrain, it facilitates the work of driving, improving times, if we also add that the 2P configuration has fewer pile-drives per MW, this task is solved in an efficient way. And thanks to these tolerances, aligning the elements is easier. In addition, this tracker has already been optimized in terms of hardware, reducing both installation and maintenance work.
Advantages: No additional PV module or grid connection is required, as well as the length of its cable is 81% shorter. In addition, due to its simple structure, it costs 75 percent less work to install and has a 10-year warranty. Factory tested, maintenance-free and does not require a combiner box.
Certifications: UL 3703 Certification and IEC62817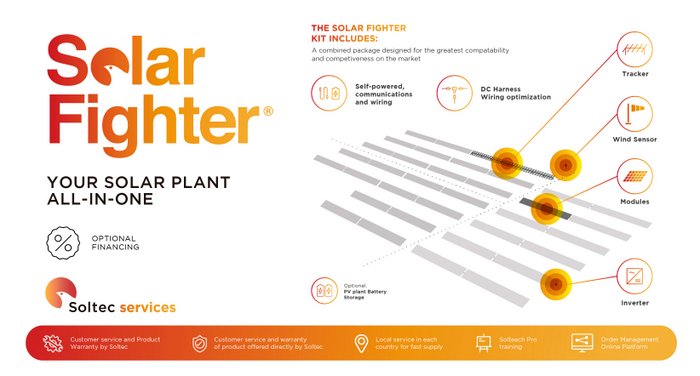 Installation: This all-in-one kit facilitates, not only the procedures, but the assembly and commissioning of the plant, since it includes all the necessary elements: SF7 solar tracker, modules, inverters, communications and cabling and other pieces. The adaptability of the SF7 is made clear once again when it is chosen as the solar tracker for this kit, which will have the modules that offer the highest performance in the project.
Advantages: In addition to being the first complete kit for distributed generation PV tracking projects of up to 12 MW, its main advantage is its ease of construction, availability and installation. This is due to its simple configuration and the fact that the customer does not have to take care of anything. In addition, it is prepared for all weather conditions and has the possibility of including energy storage batteries in the kit.
Certifications: In process
---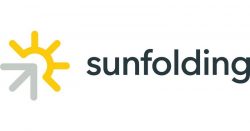 Specialty: Projects above 5 MW, especially those that can benefit from earthwork savings.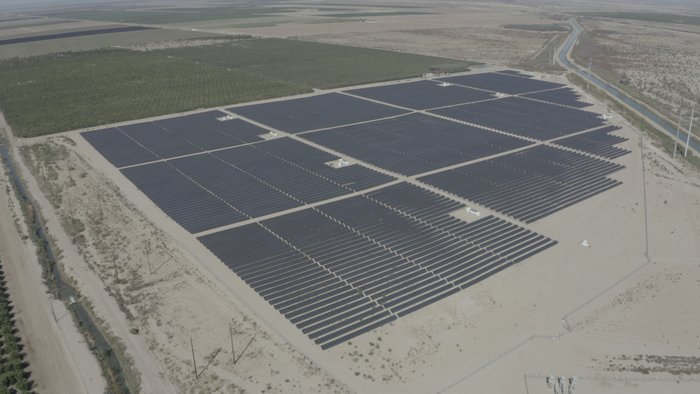 Number of pieces: 3 structural components
Row lengths: 1 to 2 strings in length
Slope tolerances: Up to 12.3% grade slopes with no change to standard product
Design: With just three unique structural components, Sunfolding makes construction easier. From the post all the way to the modules, we streamline and expedite the installation process. By reducing the number of post sizes that you're dealing with, we have reduced the possibilities of misplacing a post or misdriving a post. With a shorter post embedment depth, Sunfolding minimizes interaction and contact with subgrade rock.
Advantages: The Sunfolding T29 optimizes solar tracking and maximizes energy output. Unlike motor-driven trackers, the Sunfolding T29 makes solar infrastructure simple again. Sunfolding projects neutralize costs with flexible layouts that fit the trackers to the land. Small tracker tables enable denser DC per acre without driving up costs and reduce earthwork by more than 70%. Fewer components makes every project simpler and allows for a reduction in construction costs by more than 15%.
---
C&I fixed tilt
---

Specialty: C&I size projects. The universal design, manufactured from UV rated glass reinforced Nylon 6, enables the installation of all framed modules and stands up especially well in highly corrosive conditions near the ocean.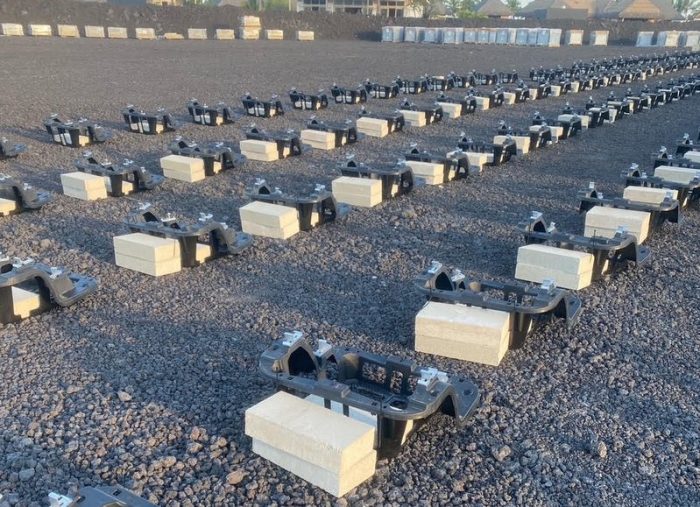 Number of pieces: 1
Tools needed: 1
Certifications: UL2703, UL1703, UL467
How does it install: The FastRack FR-510 is a one piece low profile ballasted Solar Racking system injection molded from glass reinforced nylon. The simple design enables a "Build As You Go" installation method which is quick to install with minimal training required. The PV panels are attached with a pull/end clamp combination providing a robust and secure connection to the bucket. Pre-installed bolts on the racking determine the tilt and inter-row spacing. We clamp on all 4 sides of the long rail frame on the long in landscape orientation. Buckets have reference tabs built in to ensure proper placement of the modules to the bucket. One-piece stainless slide on bonding jumper provides easy module to module bonding. The bonding jumper installs without the need for tools. Add ballast blocks (4"x18"x16").
Advantages: The FastRack510 ballasted ground mount system does not require assembly, ground penetration, drilling, or pile driving. You do not need to source expensive steel, pipe, or rent heavy machinery for the ground mount installation. Minimal geotechnical engineering required since there is no pile driving required. It is a simple one-piece design that is quick to manufacture, ship, stage and install. Has 5,6 & 10 degree tilt options (GCR 72-80%). Minimal ground preparation needed using a weed barrier and aggregate. Flexible system that adapts to contours and uneven ground surfaces up to 7dg. Easy to expand the solar array if needed. Ideal solution for brownfield, landfill, gravel, concrete, asphalt surfaces. Manufactured in California from UV rated glass reinforced Nylon 6 which is non-corrosive and weather resistant. Class "A" Fire Rating Type 1, 2, & 3 modules. Ships 25 kW per pallet and 750 kW in 40 ft shipping container.
www.sollega.com | Sales: Info@sollega.com
---

Specialty: AEROCOMPACT designs, engineers, and manufactures flat roof, ground mount, and metal roof solar mounting solutions for the most challenging site conditions, e.g., with high wind/snow loads, or if required, a highly distributed ballasted ground mount solution for landfill or brownfield projects.
Total MWs installed in U.S. by year-end 2022: 35 MW
What's new in 2023? AEROCOMPACT has a new and improved website with all the information you need under one roof. The main features include a drop-down menu for a more accessible overview of all their system solutions, a new filter function makes finding the right system solution for your project quicker and easier, an embedded Project Intake Form and a newsletter to receive important information about upcoming product releases, upcoming events and news.

Number of pieces: 5 (alternatively with a ballast tray or 18" ground screw)
Tools needed: Universal drill bit & torque wrench (optional impact drill for ground screws)
Certifications: UL2703 (no geotechnical service required)
How does it install: Three Easy Steps: Following our detailed plan, preinstall the clamps, measure the installation area and place brackets and connector brackets. Lay the modules and the ballast for the ground or the ground screws to the recommended sequence. (Optionally cable management).
Advantages:
No ramming and no heavy machinery
Ground screws can be installed with a hand drill
No geotechnical service
Best ground cover ratio in the market
Fastest ground mount installation
1 MW per truckload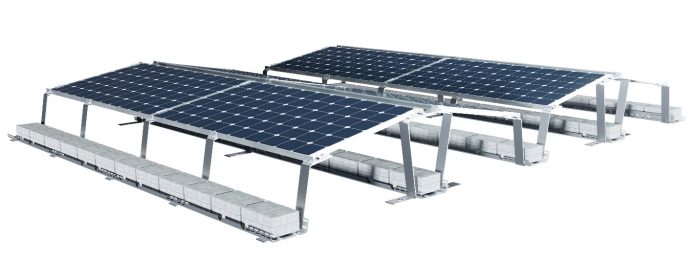 Average Row Construction time: Up to 7.5 modules/man-hour (two guys, 4 minutes per module)
Slope Tolerances: Up to 10 degrees without anchors, over 10 degrees possible with earth anchors.
Number of pieces: 5 (alternatively with a ballast tray or 18" ground screw)
Tools needed: Universal drill bit & torque wrench (optional impact drill for ground screws)
Certifications: UL2703 (no geotechnical service required)
How does it install: Three Easy Steps: Following our detailed plan, preinstall the clamps, measure the installation area and place brackets and connector brackets. Lay the modules and the ballast for the ground or the ground screws to the recommended sequence. (Optionally cable management.)
Advantages:
No ramming and no heavy machinery
Ground screws can be installed with a hand drill
No geotechnical service
Best ground cover ratio in the market
Fastest Ground mount installation
1 MW per truckload
---

Specialty: Full Tilt is designed to minimize the number of parts and fasteners while ensuring a fast and easy installation. Full Tilt components are pre-galvanized, roll-formed shapes that bolt together.
MWs installed by year-end 2022: BCI has extensive experience as a manufacturer of 25+ GW of solar components.

Number of pieces: 6
Certifications: UL 2703
Average 20-module table construction time: 22 minutes (two-person crew)
Slope Tolerance: Can accommodate up to 21% E-W slope
Installation: The pre-galvanized roll formed sections are lightweight and can be handled by two installers. The rafter features a pivot point near the center of gravity, allowing the structure and loading of the modules in the flat position. Piles are driven with a pile driver, preferably a vibratory type. The balance of the system can be installed by hand with a 2-to-4-person crew using simple hand tools, battery powered tools speed up the assembly. Once the piles are driven and the components are properly staged, a 20-module table can be fully assembled in less-than one man-hour.
Advantages: The Full Tilt system has many cost and labor saving features, and one the installers gravitate towards is the "Longhorn" panel rails that keep the modules perfectly aligned for quick fastening. The assemblers need not waste time adjusting the modules, alignment is automatically perfect. Another big advantage of the Full Tilt system is that it is designed to be built in the flat position. This means that all components can be assembled at a safe working height without need for ladders or workers climbing the structure. After the structure is assembled and panels fastened, the complete structure is easily and safely rotated to final position.
---

Specialty: Residential and C&I <500 kW
Total MWs installed in U.S. by year-end 2022: 50 MW total installed for SunTurf GM last year
What's new in 2023? The SunTurf Ground Mount System is undergoing a redesign of its component to incorporate SunModo's patented SMR Pop-on Technology. In 2022 SunModo released the SMR300 Rail for use with the SunTurf System. The SMR300 Rail will eventually eliminate the need for SunModo's HR250, HR300 and HR350 Rails and associated module clamps. The SMR300 Rail allows for the use of the SMR Pop-on self-bonding module mid-clamp and end-clamp. In 2023, SunModo will farther consolidate its SKU count for the SunTurf be combining its 2-in. and 2-1/2-in. Pipe Clamps into a single SKU. By consolidating the SKUs SunModo makes a great product easier to install and to stock for installer and distributors.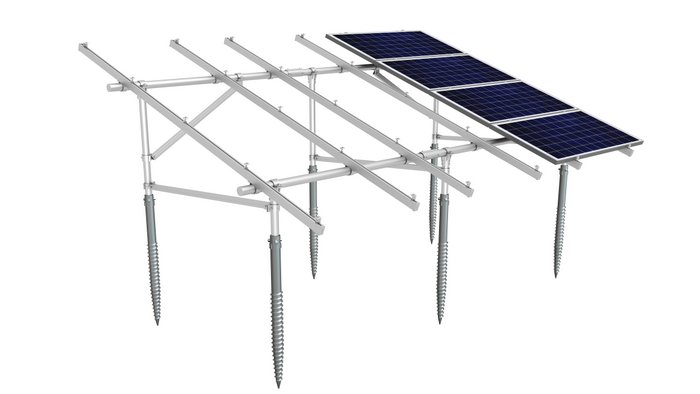 Average row construction time: 4LX12 array 20K system installed within 1 day (10am-2pm)
Slope tolerance: Up to 27% slope east-west.
Certifications: UL 2703
Installation: No cutting, welding, or drilling. Adjust height and install posts with set screws. Pipe fittings attach quickly with set screws. Two-piece pipe caps make installation easy. Structural splice with set screws for bonding. Fast rail attachment with T-bolts. The SunTurf Ground Mount System easily integrates Helio Rails with Schedule 40 Steel Pipes. Combine SunTurf with SunModo Ground Screws or Augers and do a complete install of a 15-kW system with only one day on the job site. For a more interactive look at SunModo's Ground Mount, check out this video.
Advantages: SunModo offers the next generation SunTurf Ground Mount System. The streamlined design combines the simplicity of a pipe-based system with next-level engineering. SurTurf Ground Mount is ideal for solar installers looking for a low cost high performance system that can accommodate a wide variety of soil conditions. No drilling is required to attach the aluminum rails to the horizontal pipe. The innovative swivel pipe cap kit can accommodate terrains up to 27% slope east-west and 120% slope north-south.
---
eBOS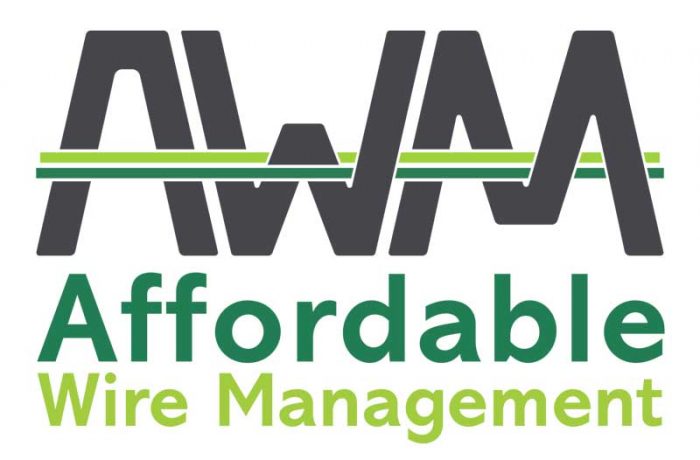 Specialty: AWM's utility-scale solar innovations include the Arden Messenger Cable Hanger, the Solar LOTO and the Bonsai Module Cable Hanger. Arden Cable Hangers are durable yet cost-effective, highly functional without added complexity and rapid to install.
Total MWs installed in U.S. by year-end 2022: 3+ GW
What's new in 2023? The Solar LOTO, a first-of-its-kind safety lock-out, minimizes electric shock risk while energizing or maintaining solar connectors. All AWM solutions have a life expectancy exceeding 40 years, excel in both economics and longevity and further accelerate the adoption of solar energy. Given the excellent response to both our Arden and Bonsai Hangers, we expect to deliver across multiple geographics and project sizes in 2023.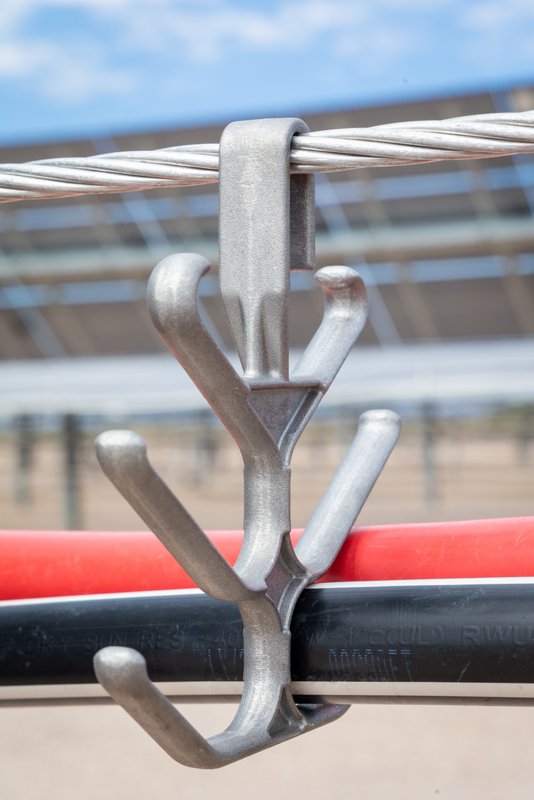 Material: Every component of the AWM Arden Cable Hanger is made of exceptionally durable alloys and is free of polymeric material, with a life expectancy exceeding 40 years. The new design uses less aluminum and boasts a better strength profile than previous models. The products can withstand all weather conditions: temperatures from -40°C to +150°C, extreme ice and snow loads, and worst-case corrosive environments. All AWM Arden Cable Hangers are strength-tested for loads of 104lbs and 224lbs, with each saddle rated for 20 lbs.
Install: The Arden Cable Hangers are installed with a simple crimp; there is no need for a secondary installation step after cables are installed. This saves valuable labor hours compared to competitor systems. A single socket size can install all hardware in the system. On average, AWM Arden Cable Hangers are installed with a 2- to 3-person crew at a rate of 1-2 array blocks per day. Typically, our hangers are spaced at 4ft intervals in the U.S. and 0.95 m intervals in IEC jurisdictions.
Key feature: Arden Cable Hangers feature a three-dimensional design with a large radius at every cable contact surface, ensuring safe and optimal wire placement. Arden Cable Hangers support DC cabling up to 1000mcm without the need to bundle the cables. Forgoing cable bundling means that cables maintain a much lower operating temperature, resulting in a longer lasting cable, and potentially smaller cables. In turn, developers can realize significant savings by increasing energy yield, decreasing cable size, and preventing premature wire burnout and other electrical failures. The system installs quickly and efficiently and requires fewer hangers than others because of its higher strength.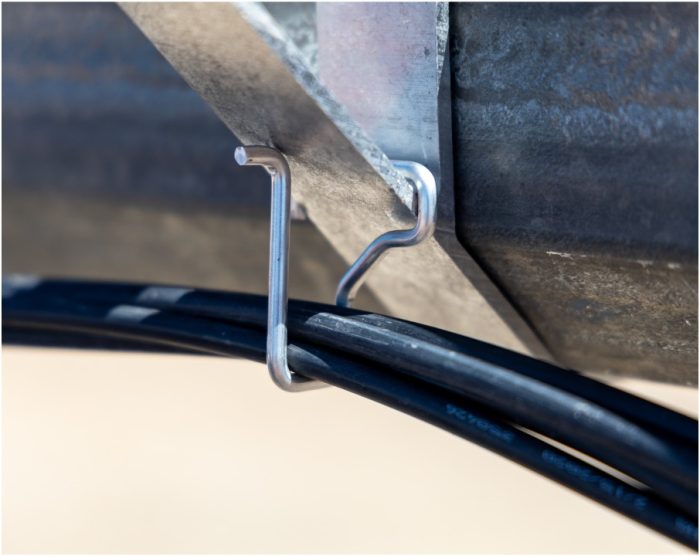 Material: Every component of the AWM Bonsai Cable Hanger is made of exceptionally durable alloys and is free of polymeric material, with a life expectancy exceeding 40 years. The products, which are certified under UL1565, can withstand all weather conditions: temperatures from -40°C to +150°C, extreme ice and snow loads, and worst-case corrosive environments.
Install: AWM offers the Bonsai Cable Hangers in a variety of flavors, including bifacial-friendly hangers which are mounted near the torque tube on module clamps and can be installed prior to module installation. Installation is typically performed with one hand, enabling a faster installation of hanger and cable. Bonsai meets all the latest requirements in the industry; additionally, AWM provides a highly detailed drawing set which will guarantee golden row approval.
Key feature: Bonsai Cable Hangers are highly customizable and tailored, so regardless of the tracker or module type, we offer the most competitive value-engineered offering on the market. In addition, thanks to our strategic and nuanced design, our solutions also help the installer reduce time and costs. For example, if the Bonsai Cable Hanger is on the clamp of the tracker, our unique design ensures installation velocity, and results in less cabling needed on the site. In short, AWM Bonsai Cable Hangers ensure lower costs with less cable hangers needed, and a more efficient, cost-optimized option for installers and developers.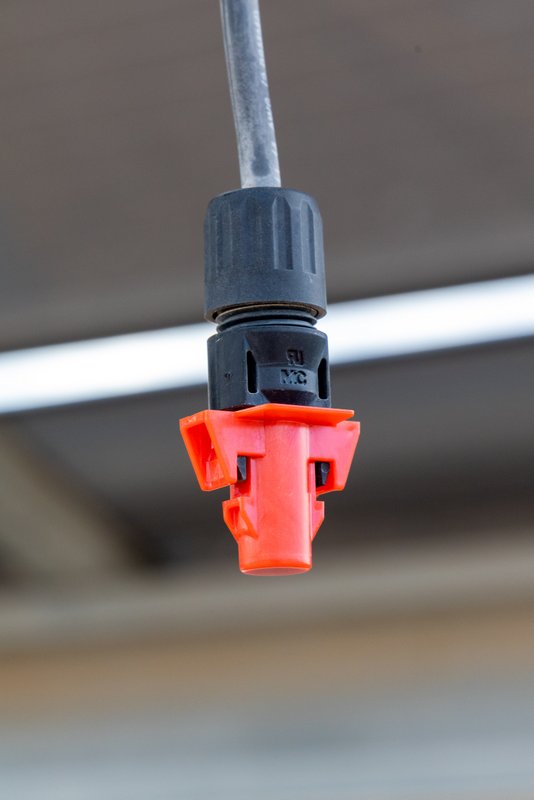 Material: AWM's first-of-its kind safety lock-out device has made yet another leap forward in the industry. The AWM Solar LOTO is a newly released locking dust cap. The single part is OSHA compliant and serves as both a safety LOTO device and a dust cap during energization or maintenance. Designed to be dust and water resistant and certified to IP67, AWM's Solar LOTO ensures safety while protecting against environmental contaminants.
Install: AWM's Solar LOTO installs rapidly and easily. The device attaches directly to the connectors and requires a special disconnect tool to remove it. This significantly decreases the risk of accidental electrocution during energization and maintenance.
Key feature: The AWM Solar LOTO is a groundbreaking product designed to enhance safety and prevent accidental energization of string or feeder cables. Unlike typical dust caps that can easily fall off, this long-term dust cap locks securely onto the connector, ensuring maximum protection against dust and other contaminants. Additionally, the AWM Solar LOTO can prevent super strings, a phenomenon that can occur when too many solar panels are connected in series. With its innovative features, the AWM Solar LOTO is revolutionizing the solar industry and setting a new standard for safety and reliability.
---
Total MWs total installed in U.S. by year-end 2022: More than 2.5 GW
What's new in 2023? Snake Tray has designed a new series of cable hangers and we have just launched our newest system for Solar Snake Max that can accommodate cables from 750-1,250 kcmil. We also have a new open air design cable conveyance system for battery energy storage systems.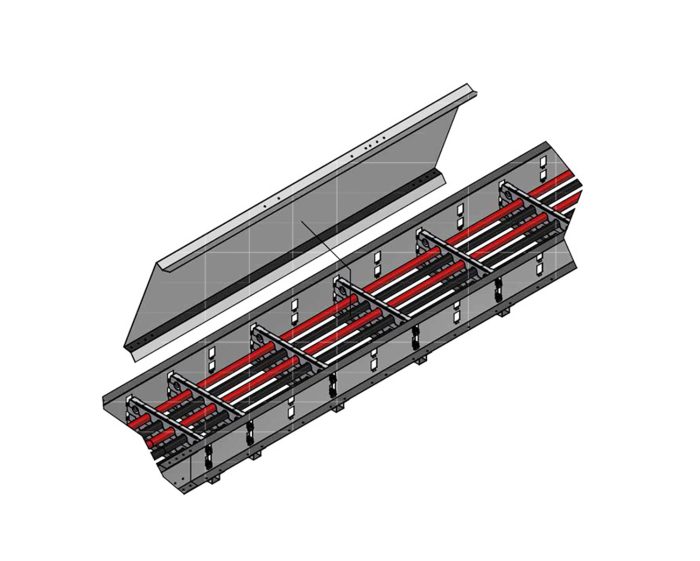 Snake Tray's New Battery Energy Storage System

Benefits:
Open air design means no trenching, substantially lowering the cost of labor and materials.
NEC 310.15 code compliant cable separation requires no derating of the cables.
Snap together components require no tools.
Accommodates cables ranging from 350 Kcmil up to 1,250 Kcmil.
Compatible with any inverter style and battery storage system.
Made in the USA.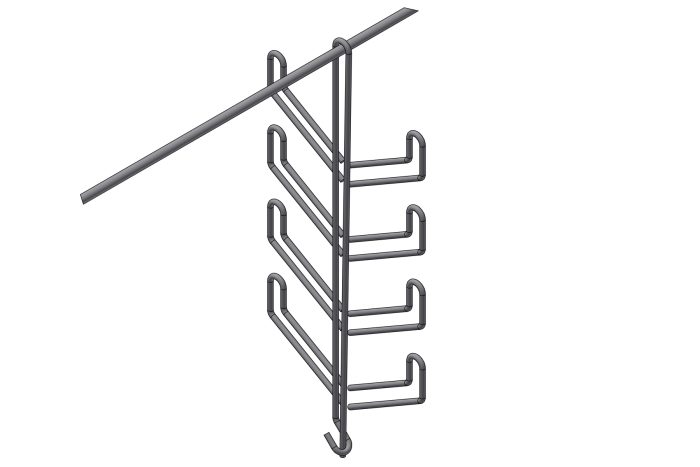 Snake Tray String Cable Hangers for Messenger Wire
Our new portfolio of solar cable hangers provides durable, cost effective, and expeditious installations for managing cables under solar panels. Our new hangers will greatly simplify new project installations, repowering, system expansions, upgrades, O&M, and troubleshooting over the life of the project.
Key feature: As utility grade systems grow in size so does the size of string cables. Utilize Snake Tray's tree hanger with a capacity of up to a quantity of 16, 750 Kcmil cables per hanger. Ideal for larger scale projects and can even be stacked to create a modular system to further increase capacity. The side loading feature offers quick access to installing and maintaining cables for reduced labor costs. No trenching for minimal ground disturbance. The large capacity loops will handle any size of cable bundle easily and effectively.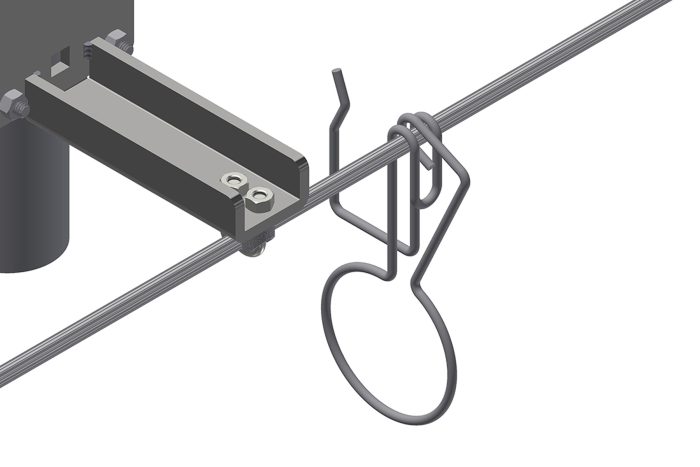 Key feature: Quickly top load the PV cables directly into this light weight double pocket hanger with a squeeze loc feature that quickly attaches onto the messenger cable to secure the string cables. Significantly reduces time and labor by requiring no tools.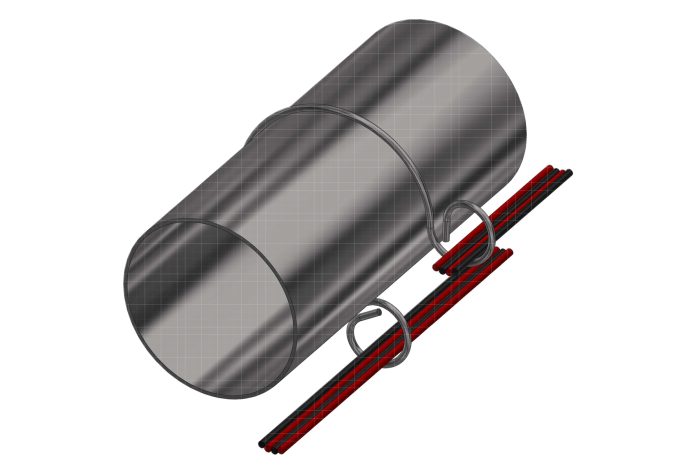 Key feature: Tube hangers point in the right direction and are designed with innovative features that provide a dual round section to manage cable as trackers move daily up to 67 degrees following the sun from east to west. Our hangers can be custom designed to fit any style of fixed tilt or tracker for a secure fit over any style torque tube or fixed tilt structure.
---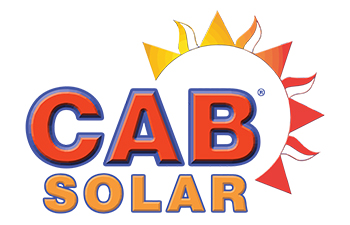 Specialty: CAB Solar Cable Management delivers safe, strong and durable support for all types of wiring in utility scale, ground-mount solar power plants.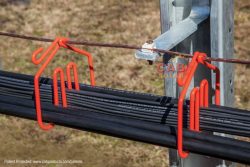 Key feature: CAB Solar Cable Management is exceptionally quick and easy to install, resulting in lower overall costs for both project labor and material. The CAB Integrated Grounding option can further reduce costs as it can provide both the EGC and GEC. The patented CAB design includes a custom engineered messenger wire, clamps and mid pier brackets, and now includes #2 and #3 Equivalent Options. The system meets NEC and IEEE standards, and is ETL Safety listed by Intertek.
Material: CAB ground-mount cable support is offered in a wide range of hanger sizes and styles to safely separate large bundles of cables. All CAB Solar Hangers are manufactured from high tensile strength spring steel with a thick protective coating of high dielectric grade PVC. The coating is flame retardant, chemical resistant and UV stabilized for long service life.

CAB Solar has now introduced Multi-Carrier Torque Tube Hangers for under-panel cable management.
Installation: These offer a tight, snap-on fit over most torque tubes or fixed tilt structures. The low profile is especially beneficial for reduced shadowing with bifacial panels. The innovative spiral design holds large bundles of cable safely and securely, while simplifying upgrades, maintenance and troubleshooting.
Key feature: CAB Solar Products are manufactured in the United States by the Cambria County Association for the Blind and Handicapped. This non-profit provides numerous services as well as employment opportunities for over 350 persons with disabilities in Cambria County, Pennsylvania. Purchase of CAB Products helps support this mission.
---

Specialty: Gripple designs and manufactures a range of solutions for utility scale solar projects providing faster installations, material savings, logistical benefits and reduced project CO2. The Gripple solar offering includes above ground cable management systems for EBOS as well as a range of lightweight bracing and anchoring kits for ground-mount solar array installations.
What's new in 2023: 2023 sees Gripple expand their aboveground cable management offering with new hangers and messenger wire systems designed specifically for string cable management. The new string cable management system has been developed in conjunction with EPCs and contractors, and is designed to offer a permanent long-term solution for managing string cables away from the ground mount frame. The kit includes a new Mini Hanger designed to accept up to 32 mm / 1.25-in. cables, is fully UV resistant, and is designed to work between -40 to +90 degrees Celsius.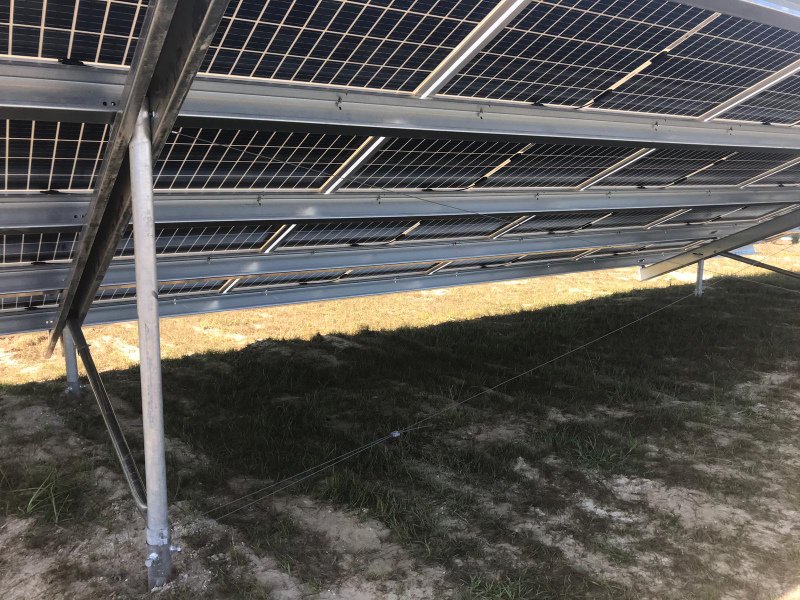 Gripple engineers have developed a lightweight solar frame bracing kit which provides comparable structural performance to heavy traditional steel bracing, at a fraction of the cost. By replacing heavy steel cross sections with strong but lightweight wire rope bracing, you can significantly reduce material, transportation, and logistics costs, as well as embodied CO2. In addition, Gripple bracing kits are fast and simple to install using just hand tools, and are delivered in small boxes making on-site material handling easy compared with lengths of steel and powered machinery.
Material: All components are made specifically for outdoor use with a life expectancy of 30+ years in the harshest conditions. Gripple's wire rope is coated with corrosion-resistant Zinc Aluminum and can be integrated as part of the frame with custom hot dipped brackets, or looped around existing fixing points. The internal gripping mechanism consists of a sintered ceramic roller offering a superior strength to alternative tension-only bracing systems, with a load rating of up to 3,860 lbs.
Install: The two-way locking device known as a PV Dynamic Tensioner allows you to install a brace quickly and easily between two piles. Applying pre-tension using a fast and unique tensioning tool, the PV Bracing Kit will ensure the frame stays rigid, eliminating misalignment that might occur due to external forces and environmental loads. The ready-to-use kits are fast and lightweight, drastically improving health and safety on-site.
Key feature: Kits come in oversized lengths to allow for greater flexibility in the tolerance of frame installation and to support a greater variety of mounting systems. To aid the installer, the Dynamic Tensioner component is releasable, allowing the product to be adjusted prior to tensioning.
Gripple offers a range of lightweight Solar Anchoring Kits which attach to solar frames to increase resistance to external loads. These are ideal for use supporting existing piles where ground conditions require additional anchoring, as well as for realignment and repair where ground mount frames may become misaligned.
Installation: The Gripple Anchors can be quickly and easily driven into the ground using just hand tools. The innovative install and 'flip' of the PV Anchor accesses the soil's engineering properties with minimal disturbance. The PV Anchor is then activated by tensioning the wire around the PV racking using a Gripple Dynamic tensioner – allowing the system to offer increased protection against uplift despite requiring considerably less materials.
Gripple's above ground cable routing system is super quick to install, designed to last the lifetime of your site, and helps protect your cables from abrasion and wear. Gripple's Messenger Kit is the fastest and easiest to install on the market thanks to the Dynamic wire joiner/tensioner. Alongside this, Gripple also supply messenger brackets and a range of hangers featuring side cable loading for easy installation and access. Gripple's hangers have been specifically designed to protect cables, with a wide surface area to prevent pinch points and abrasion over time. The snap on locking mechanism which attaches hangers to the messenger wire also prevents movement, ensuring hangers and weight remains evenly spaced long term.
Materials: All materials are designed to last 30 years +, and are tested between -40 and +90 degrees Celsius. Hangers are made from UV stabilized Polycarbonate, with the messenger wire made from corrosion-resistant Zinc Aluminum.
Installation: Installation is quick and simple, requiring just hand tools and minimal training. First contractors install the Messenger Kit which can be attached to end posts using eyelet fixings or intermediate ground mount frames using the Messenger Brackets. The Messenger Kit is quick to tension using the Gripple Dynamic tensioner, making the system so much faster than traditional turnbuckles. Once the Messenger Kit is secure, contractors can attach the Hangers at regular intervals along the messenger wire. The Hangers feature a locking side loading gate which makes loading cables easy and O&M access simple.
---

What's new in 2023? HellermannTyton continues to execute on thought and product leadership in 2023. Along with new torque tube wire management products, HT will be launching Wire Management guides in the first half of this year that document best practices. The series, meant to act like an encyclopedia, will document best practices in wire management for multiple Tracker manufacturers and First Solar Series 6 modules. These documents build on the existing wire management guides published in recent years, as the company shifted with the rest of the utility scale solar industry to product sets more catered to the tracker market.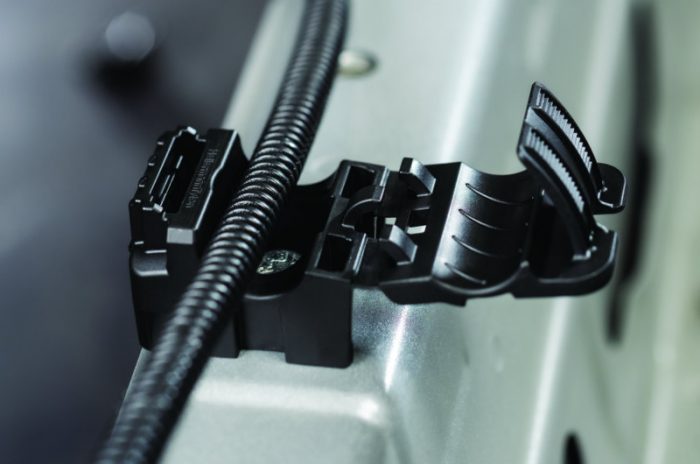 Application: Wire Management
Material: Engineered polymer made of our industry leading HIRHSUV resin. High Impact modified, High Heat and UV Stabilized PA66.
Install: The bolt mount ratchet clamp has taken our award-winning Ratchet Clamp design and made it more versatile in installation method, cutting down on the size and space needed for installation by removing the metal mounting tab.
Key feature: Basically, you can use any mounting method you choose to mount the new Bolt Mount Ratchet Clamp.
---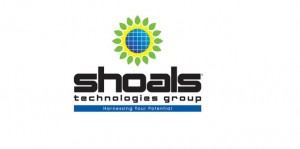 Total MWs installed in U.S. by year-end 2022: Shoals has installed over 40 GW of our electrical balance of system solutions.
What's new in 2023? Shoals has introduced the following:
New wire management solutions to safely secure cabling, eliminate the need for zip ties which have a high rate of failure.
BLA+, A further enhancement to our BLA solution bundled with the support wire system to carry the BLA, now all available from Shoals.
A plug-and-play IV curve benchmarking product to monitor module health (current, temperature, IV curve trace, incline) in real time.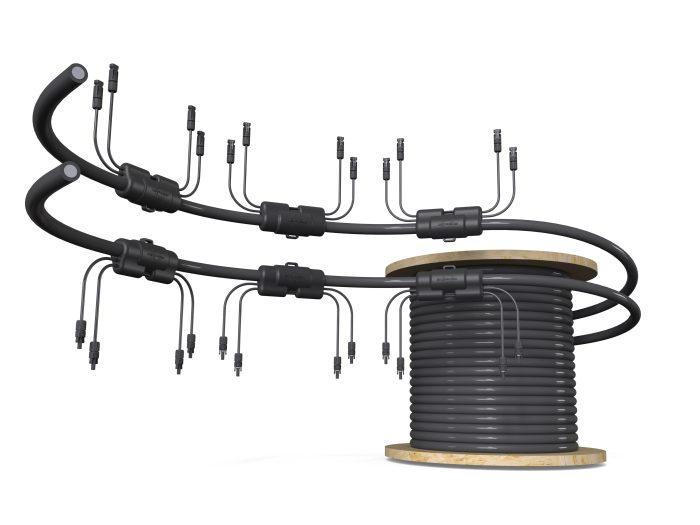 Name of product: Big Lead Assembly (BLA)
Material: Aluminum trunk
Installation: Shoals BLA is custom designed and factory manufactured for each project, so that field installation can be completed by general labor (rather than licensed electricians) with pre-measured and pre-tested plug-and-play connections.
Key feature: Shoals' Big Lead Assembly, or BLA for short, is an aboveground aluminum trunk system that combines the functionality of cable assemblies, combiner boxes, and fusing all into one, simplifying the wiring of your solar field. Using our latest in-line fuse and wire manufacturing technology, we offer you a site free of traditional DC string combiners. With the BLA, the entire load is combined into a single pair of aluminum conductors running from the sub-array to the inverter. The entire system is plug-and-play, factory manufactured and quality guaranteed.
Racking/tracker partner integrations or brand-specific versions: BLA is now available in either an East-West or North-South configuration. East-West configurations are suited for trackers that use a drive line, such as ATI. North-South configurations are suited for trackers that do not use a drive line, such as Nextracker.
---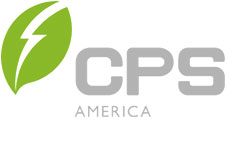 Total MWs installed in U.S. by year-end 2022: 1 GW of three-phase string inverters shipped in 2022. Cumulatively, over 6 GW of inverters shipped to the U.S. market all time.
What's new in 2023? In 2023, CPS is bringing its industry-leading string technology to the utility scale with a suite of integrated 800Vac products, including a 250/275kW three-phase string inverter, an AC combiner and fused disconnect, an AC power line communications (PLC) kit, and a 4.17MVA medium-voltage transformer skidThese CPS 800Vac products are all UL listed and available today with 4-6 week lead times for inverters and 22-24 weeks for transformer skids.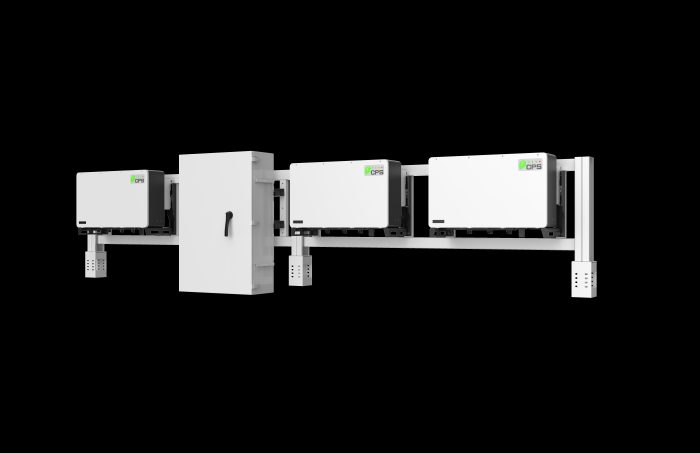 Material: DC51D-ZM180 galvanized steel
Installation: The CPS Cluster Mount is designed with a short parts list for simple installation. The mounting bracket attaches to three piles (not provided) via pile connectors that snap in place and are tightened with M12x40 bolts. The Cluster Mount is available in square and in-line configurations.
Once installed, a single Cluster Mount supports three CPS 250/275kW inverters and one CPS 3:1 AC Combiner. Together, the Cluster Mount, inverters, and AC Combiner form an integrated 750-825kWac building block that can be scaled up for large-scale string-inverter-based systems in the multi-megawatt to multi-gigawatt range.
Key feature: As a market leader in three-phase string inverters, CPS America is driving the transition away from bulky central inverters toward modular string-based designs. The CPS Cluster Mount aids in that transition by reducing installation costs and boosting design flexibility.
Co-mounting inverters with AC combiners minimizes installation complexity and labor. What's more, the CPS In-Line Cluster Mount positions all components facing in the same direction, enabling a shared working space that further speeds up installation and service.
The Cluster Mount also improves design flexibility by forming 750-825 kWac building blocks suitable for a wide range of system sizes and topologies.
post_content ); ? –>
Listen to more in-depth conversations on Solar Builder's YouTube channel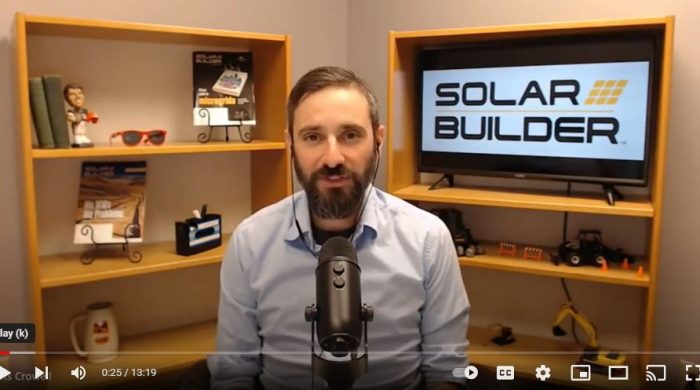 Our most popular series include:
Power Forward! | A collaboration with BayWa r.e. to discuss higher level industry topics.
The Pitch | Discussions with solar manufacturers about their new technology and ideas.
Tags:
Aerocompact
,
Affordable Wire Management
,
agrivoltaics
,
CAB Solar
,
commercial and industrial
,
CPS America
,
FTC Solar
,
Full Tilt
,
Gripple
,
HellermannTyton
,
Nevados
,
OMCO solar
,
RP Construction Services
,
Shoals
,
Snake Tray
,
Solar FlexRack
,
Sollega
,
Soltec
,
Soltec Power Holdings
,
Stracker Solar
,
Sunfolding
,
SunModo
,
Terrasmart
,
Trina Solar
,
TrinaSolar
,
utility-scale
This article was originally published by
Solarbuildermag.com
.
Read the original article here
.